Nur online erhältlich
Sonderpreis!
Artikelbündel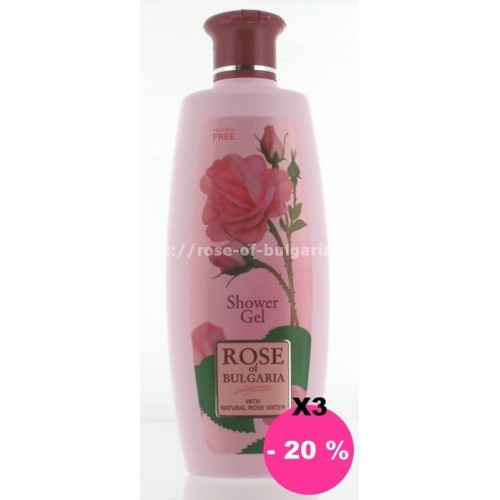  
Set of 3 shower gels for ladies
Set of 3 shower gels "rose of bulgaria" for ladies, discount - 20%
Set of 3 shower gels "rose of bulgaria" for ladies, discount - 20%
Tender and delicate shower gel for everyday body hygiene. Washes efficaciously without disturbing the physiological skin balance.
It contains the unique Bulgarian natural rose water with high contents of ether of rose oil, which gives excellent tolerance and antibacterial characteristics. It doesn't irritate and dehydrates skin, insures long feeling of cleanliness and comfort
 
Without PARABEN, Exist also in shower gel 230 ml
---
Technical informations :
---
Reference : Rob0018
Best before (after open the jar, PAO) : 12 months
PARABEN FREE, rosa damascena water, steam distillation
Packaging : plastic bottle of 330 ml with easy opening cap. Recyclable.

Scent : Natural rose
Color : Pink gel, transparent

Animal tested : No
How to use :  Used for frequent washing shower and bath, comes in the form of a pink gel

Frequency : daily (morning and / or evening)
Inci certificate : Available
Main effect : Body and face cleaning (antibacterial function)

Made in Bulgaria certified, Rose valley
Kunden, die diesen Artikel gekauft haben, kauften auch ...