Online only
On sale!
Pack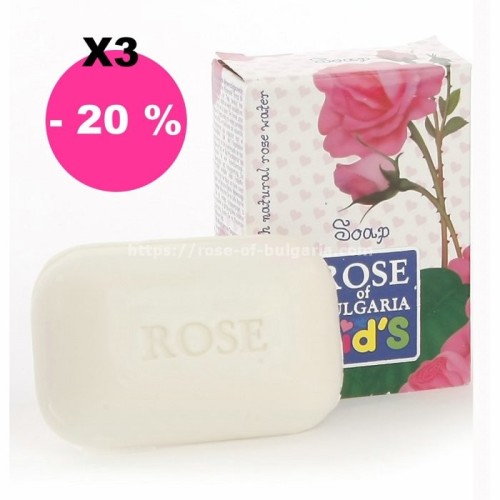  
Set of 3 soaps for children
Set of 3 soaps for children "rose of bulgaria", discount - 20%
Set of 3 soaps for children "rose of bulgaria", discount - 20%
Cosmetic soap for children. It cleans the skin delicately in depth, keeps its moisturizing effect and makes it soft, elastic and smooth without teasing it. A "without tears" formula, in combination with washing effect.

- It contains natural rose water, which is incredibly rich in active substances, stimulate the regeneration and strengthen the preventive functions of the skin.
- The pure vegetable extract of camomile has anti-inflammatory effect, which strengthens and reinforces.
The product does not contain colours and allergenic agents. Ideal for babies and children, as well as for the whole family.
Customers who bought this product also bought: