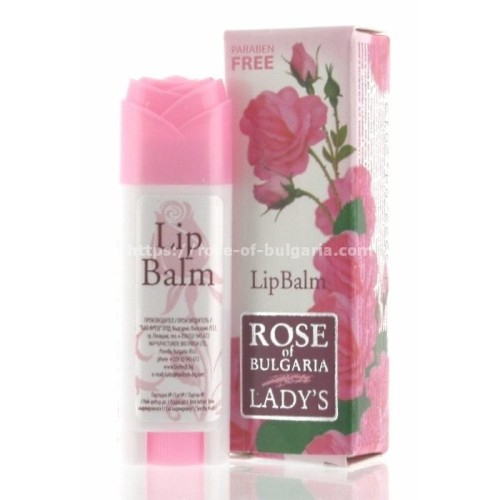  
Lip balm rosewater stick
This balm with natural rose water prevents the lips from dehydrating and can be applied in any season especially in winter even in times of very cold ... This balm is sold in stick of 5 ml ...
This lip balm with natural rose water prevents your lips during all the seasons from bursting and injuries. It deep hydrates and provides them with a shine and gentle and mild aroma.
Its ingredients contain :

- UV - filter, for protection from the harmful sunbeams

- Vitamin E, blocks the activity of the free radical. Also used as natural preservative.

- Beeswax – it has a regenerative action and softens the mild skin of the lips

- Shea tree oil - it makes a balance of the contains of greases and moisture in the skin
Exist also in pot of 5 ml reference Rob006
---
Technical informations :
---
Reference : Rob006b
Best before (after open the jar, PAO) : 12 months
PARABEN FREE, rosa damascena water, steam distillation
Packaging : "Stick" plastic of 5 ml with adjustment wheel, paper box without cellophane. Recyclable.
Scent : Natural rose candy

Color of the cream : Pink, natural mineral and organic pigments, CI 15850
Animal tested : No
How to use lip balm? : Appears as a stick, turn the wheel to release the stick and apply directly to the lips one to several times a day.
Frequency : Everyday use
Inci certificate : Available
Main effect : moisturizing the damaged lips, natural cellular regeneration by rose water

Made in Bulgaria certified, Rose valley
Los clientes que adquirieron este producto también compraron: