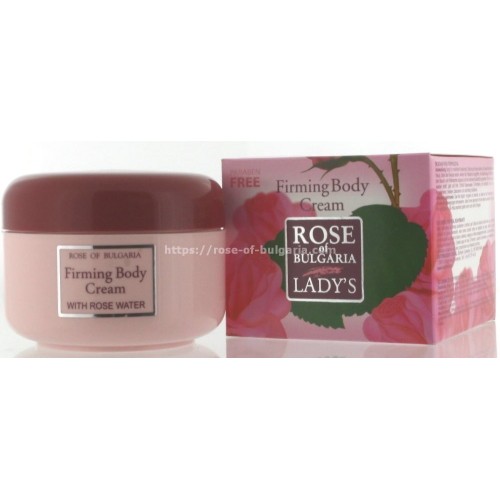  
Rose firming body cream
This cream specially designed for everyday use in areas of the body or skin relaxes, reshapes, strengthens, firmens the abdomen, hips, buttocks, thighs, breasts and prevents the "orange peel" arriving with age ...
Remodels, tightens the abdomen and tones skin. Due to the extract of green coffee, containing a new-generation caffeine, this body cream breaks the fatty deposits, removes accumulated fat in the waist and hip area, thus assuring maximum slimming effect. The skin becomes firm, smooth and toned again.

This cream can also be associated with a diet to ensure the correct maintenance of muscle fibers during the period of weight loss and it has a draining effect of fat bodies to facilitate elimination.

The skin quickly becomes firm, smooth and toned. In addition to caffeine it contains rose water, D-panthenol and sweet almond oil in support, which restores, revitalizes the skin by regular hydration.
---
Technical informations :
---
Reference : Rob008
Best before (after open the jar, PAO) : 12 months
PARABEN FREE, rosa damascena water, steam distillation, contains caffeine

Packaging : plastic jar 330 ml with operculum, paper box, no cellophan. Recyclable.
Scent : Natural rose bouquet
Color of the cream : Ultra white
Animal tested : No
How to use :  Take cream in the palms of the hands and apply to all parts of the body with greasy pads or area to treat

Frequency : daily, morning and evening insisting in adipose zones, may be associated with a sport
Inci certificate : Available
Main effect : remodeling shapes, firming skin, slimming effect

Made in Bulgaria certified, Rose valley
Klanten die dit product aangeschaft hebben kochten ook...