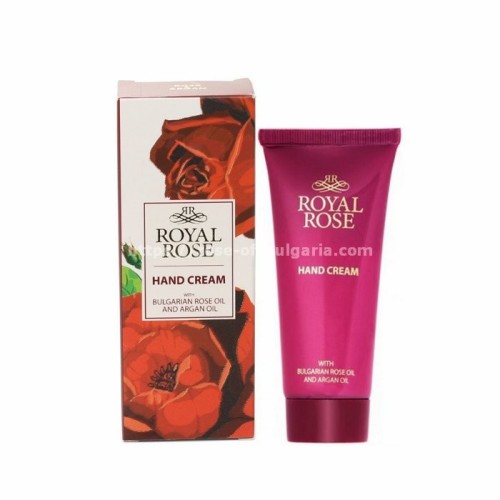  
Hand cream Royal rose
Hand cream with Rose oil, Rose water, Coconut oil and Argan oil. Improves skin's tone and elasticity ...
Hand cream Royal Rose, containing Bulgarian Rose oil & Argan oil. With daily apply it improves skin's tone and elasticity

Active ingredients: 100% Pure Rose oil, Rose Water, Argan oil, Coconut oil, Rosemary extract, Calendula extract.

Extremely gentle and quickly absorbing cream. Contains 100% pure Bulgarian Rose oil, softens, soothes and protects the hands from external stress factors. Improves the skin's tone and elasticity and keeps the hands beautiful and young-looking.

Parabens FREE. Tube of 50 ml.
Customers who bought this product also bought: