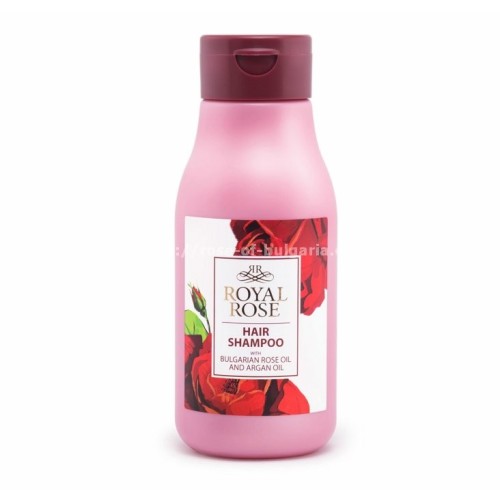  
Hair shampoo Royal rose
Hair shampoo Royal rose for every type of hair ...
Hair shampoo Royal rose for every type of hair that combines nourishing qualities of Argan oil and protective effects of the famous bulgarian rose oil.

Contains D-panthenol, which regenerates and hydrates the hair, giving it silky shine and softness. Suitable for frequent use.

The "Royal Rose" Shampoo includes - Active ingredients:

Bulgarian rose oil has an antiseptic, anti-inflammatory and soothing effect on the scalp, at the same time regains the beauty and vitality of the hair;

Argan oil - regulates the retention of moisture in hair, increases the protective features of styling devices and UV rays, helps for easier shaping, prevents hair breakage;

Jar of 300 ml - Parabens FREE.

How to use :  Apply in the hair using the hands after wetting the hair, 2 applications if needed.

Frequency : every 2 days (morning or evening)
Kunden, die diesen Artikel gekauft haben, kauften auch ...