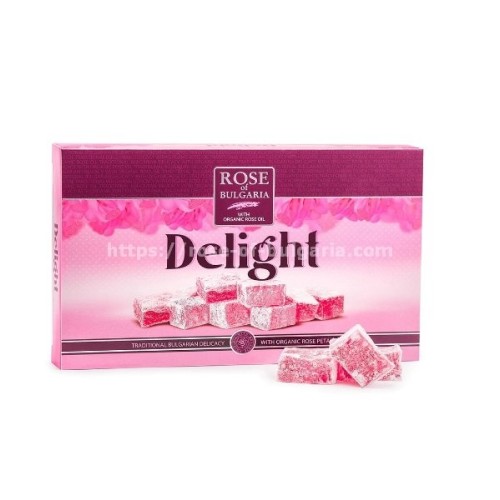  
Rose oil Turkish "DELIGHT"
These sweets with rose oil are traditional little Turkish delight with Bulgarian rose, a unique recipe ...
The traditional Bulgarian delicacy has retained the unique properties of Bulgarian rose oil in a unique way. The recipe was created by unsurpassed Bulgarian masters and passed down through generations, with uncompromising search for excellence and enjoyment.

Contains rose oil and naturally perfumes your skin.

If you want to surprise your friends at a dinner more than perfect, make a small skewer of fresh fruit (mango, pineapple, orange, kiwi, strawberry, raspberry, lychee, .... non exhaustive list according to the seasons, then skewer one to three small Turkish delight : a sweet and fresh dessert be sure !, can also be served with a small scoop of vanilla ice cream.
Volume : 200 gr
Kunden, die diesen Artikel gekauft haben, kauften auch ...